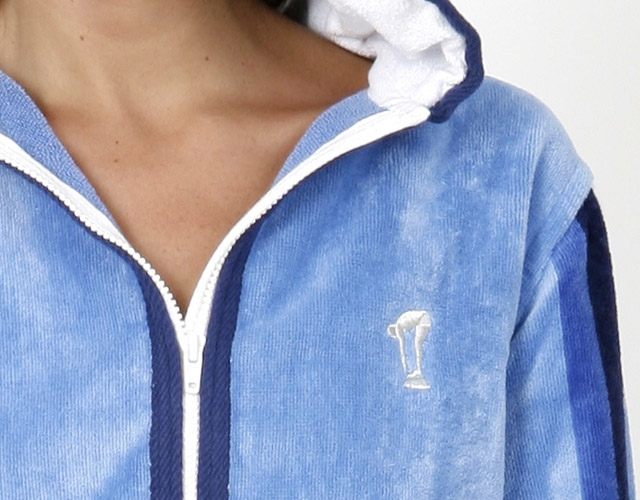 Advantages of Towelling Swim Parkas & Swim Robes
The biggest advantage of a towelling Swim Parka or Swim Robe is it's ability to also dry you very effectively. There are any number of swim garments one can wear to and from the pool to cover-up and keep you warm. But it is only with a 100% cotton towelling swim parka that you can go straight from the water to your swim cover-up and get dry at the same time. This makes a huge difference, especially if you are a regular swimmer. With just your swimmers and your swim parka you are ready to go!

An added feature of our swim robes & parkas is the secure zip pocket so you can stow your keys, watch, phone and other valuable safely in your parka while you are in the water. So everything you need is secure and tidy wrapped up in your swim parka for when you get out. There is beauty in simplicity!