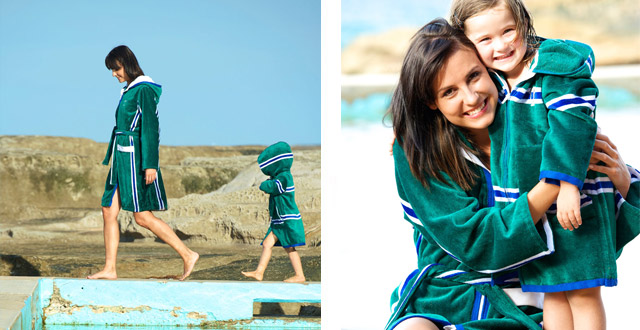 Swim Parkas & Swim Robes - The Perfect Cover Up
Here at Swim Parka, we are wholly owned and operated by a world leader in swim parkas and swim robes, Terry Rich Australia. Terry Rich is a privately owned Australian company that specialises in high quality beach and swim apparel and accessories with particular expertise in 100% Cotton Towelling garments.

Terry Rich has been making world class towels, swim and beach apparel since 2003 and today is a world leader in the design and production of fine quality swim garments and accessories to improve your day at the pool or the beach.

Terry Rich design, cut and produce all of their garments in Sydney, Australia and partner with DHL express to ship safely, securely and at great speed to the four corners of the globe. We dispatch twice a day, every day of the year.